Outdoor Fun
This is an all year, four season vacation rental. Great for all year family vacations - summer, fall, winter and spring swimming, fishing, hiking snowmobiling and skiing.
Large deck with two patio tables and chairs
Gas Grill
Campfire pit
Semi-private 110 foot shoreline on Newfound Lake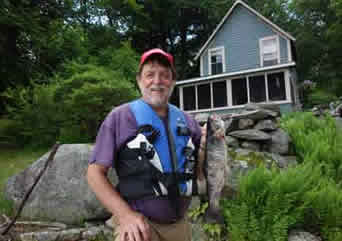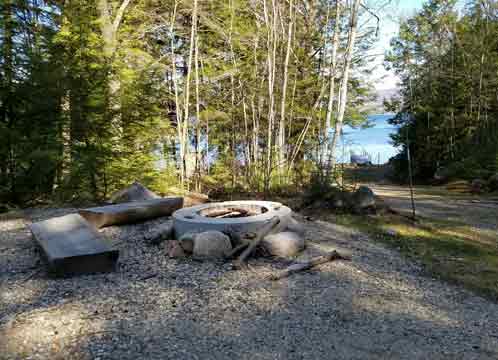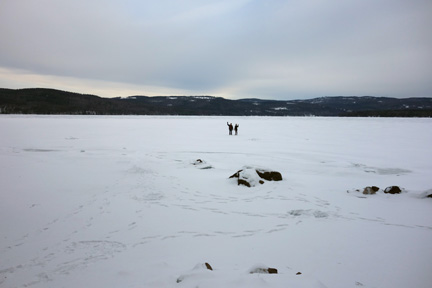 Shopping, Dining and Things to Do:
You may hate to leave your vacation spot on Newfound Lake where you can do nothing, swim, float, kayak, canoe and fish without going anywhere but if you want to explore the area here are some options:


Boating: Two Kayaks and one Old Town canoe with gear with rental. There is a free public boat launch at Wellington State Beach about 2 miles away and West Shore Marine with boats for rent. Kayaks can be rented also from Shacketts Market.


Take an Eco Tour on a pontoon boat with Newfound Lake Association - educational experience that includes hands-on water quality testing, as well as historical and ecological information on Newfound Lake. Book online https://newfoundlake.org/ecotours/


Hiking: Hike the Elwell trail from Wellington State Park with easy hiking to the summits of Mt Sugarloaf and Little Sugarloaf with great views of the lake. Also hike an easy flat nature trail around the Wellington State Park peninsula following the water's edge. around the peninsula with great views of the lake, cliffs, and islands.

Be sure to hike Mt Cardigan Mount Cardigan's 3,121-foot treeless granite summit affords outstanding views of west central New Hampshire, with a panorama that includes Mount Monadnock and the White Mountains, Camel's Hump in Vermont, and Pleasant Mountain in Maine. There are many local hiking trails and the Newfound Lake Association has a good summary https://newfoundlake.org/hiking/


Fishing: New Hampshire fishing license required. Newfound Lake is one of the best known Landlocked Salmon and Lake Trout lakes in NH. The lake was first stocked with Landlocked Salmon in 1866. The water is well known for its exceptionally large Lake Trout, and the record Lake Trout for the state of NH was caught here. The waters are crystal clear and run up to 183 Ft. in the center. Best fishing for Lake Trout and Landlocked Salmon is in the upper section of the Lake. The 20 mile shoreline of this natural body of water is moderately developed; the bottom is rocky and sandy.


Sculptured Rocks a narrow canyon of carved potholes and bedrock, Polar Caves and Newfound Audubon Center
The log home is also a wonderful base from which you can explore hiking, shopping and attractions in the White Mountains. Little children will love Story Land and Santa's Village which are 70 miles North. Older children would like a trip to Whale's Tale water park and Hobo Hills miniature golf 34 miles N in Lincoln, NH


Winter offers ice fishing, snowmobiling, hiking, snow shoeing, cross country skiing and downhill skiing or tubing. Ragged Mountain Ski Resort is only 18 miles away. Ski resorts Loon, Waterville Valley and Cannon Mountain are all good day trips and most ski resorts also offer summer activities such as hiking and zip lines and special events like beer fests.


Snowmobiling is a great option in and around Newfound Lake. There are many snowmobile clubs that maintain an extensive network of trails that interconnect in regions around the entire lake.
RESTAURANTS :
Shop and Save  Route 104 Bristol (8 mi) or Route 25 in Plymouth (13 miles)


Shacketts Grocery Market  256 West Shore Road, Bristol, NH – (seasonal) - 3 miles


Newfound Country Store
408 Mayhew Turnpike - RT 3A Bridgewater NH 03222 


604-744-8616 Groceries, Gas, Newfound shirts/hats 



Walmart with food in Plymouth (13 miles)


Market Basket - Exit 20 - RT 93 - Tilton, NH. (25 mile) also big box stores, chain stores and outlet shopping
GENERAL STORE AND FARM STANDS:
Walker Farm Dairy & Produce
2760 Smith River Road, Bristol 03222 603-744-8459 (Off Route 104 past Shop and Save Grocery)


Fred's Farm Stand
31 Bailey Road South, Alexandria, NH 03222
(603) 217-0673 http://fredsfarmstand.com/


Hebron Village Store -
cafe and store on quaint Town Common (3 miles)
1 N Shore Road, Hebron, NH 03241


Cardigan Country Store
Fruits, vegetables, groceries, café, crafts
231 Lake St, Bristol, NH (603) 744-0303


Basic Ingredients Bakery - Bakery - Custom cakes - Bistro to go - Dinner to go - Gift Store
1777 Lake Street, Route 3A, Bristol, NH 03222